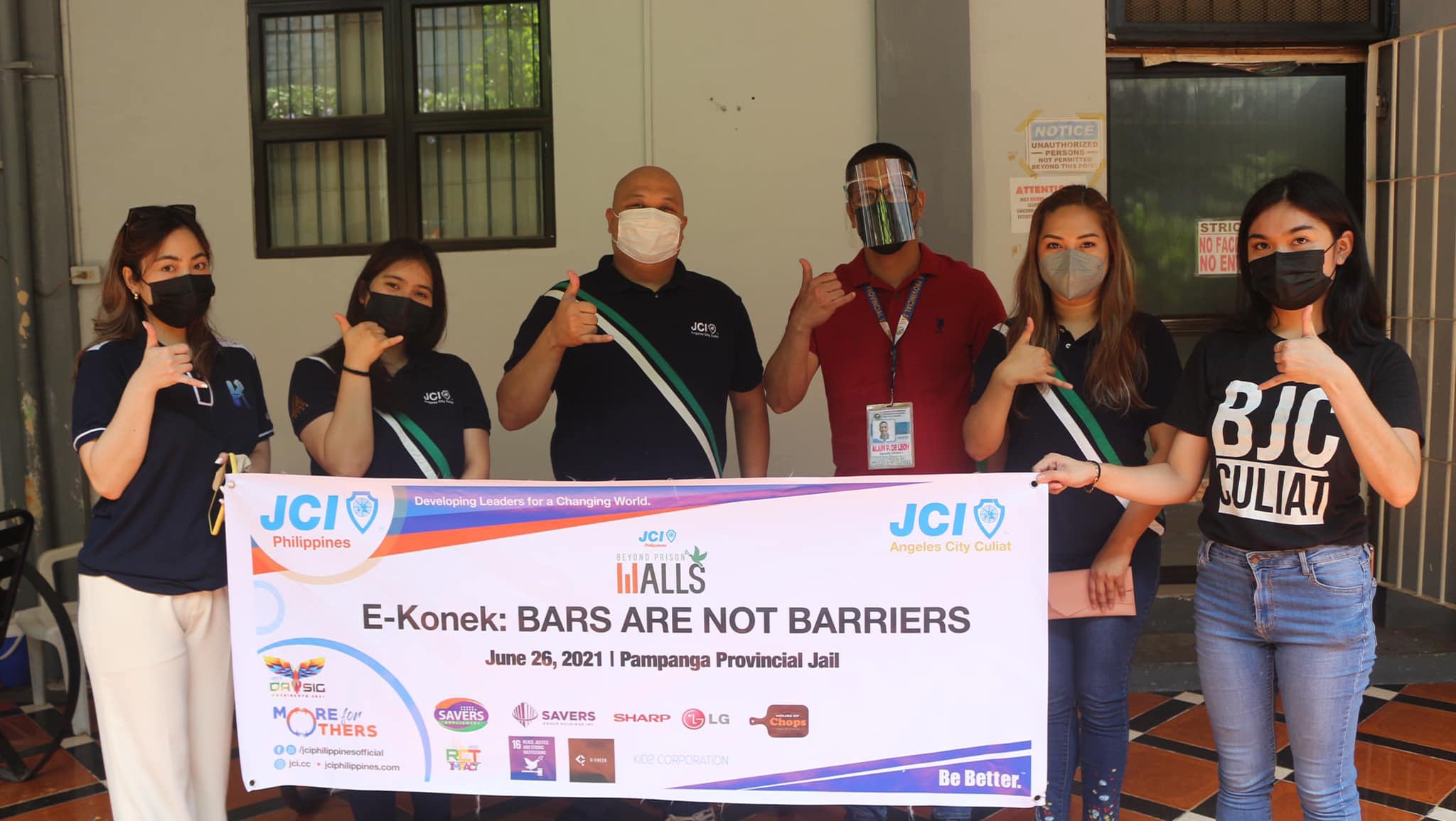 E-Konek: Bars are not barriers
Beyond Prison Wall
E-KONEK: BARS ARE NOT BARRIERS
Online Dalaw
JCI Angeles City Culiat turned over 5 computer & laptop units for "Beyond Prison Walls Program dubbed as "E-Konek: Bars are Not Barriers, Online Dalaw" to Pampanga Provincial Jail (PPJ).
As precautionary measures on the spread of Covid-19, family visits in detention facilities have been suspended since the pandemic hit the country in March 2020.The organization finds another alternative way to provide the psychological and emotional needs of our Persons Deprived of Liberty (PDL) through this "Online Dalaw". It was inspired by the Bureau of Jail Management and Penology "E-Dalaw Program".
The project aimed at allowing the Pampanga Provincial Jail to communicate to their loved ones, family and relatives on camera through video calling by social media amid this pandemic.
JCI Angeles City Culiat along with the support of their partner companies, Savers Group of Holdings, Savers Appliances, Sharp Philippines,LG Electronics, House of Chops, KID2 Corporation & Q-Check wants to help in ensuring PDLs' access to justice and the right to visitation, albeit only virtually hence its through this program they can ease their bereavement to their family.
#BeyondPrisonWall #JCIAngelesCityCuliat #JCIPhilippines #RCT